Sh*t what the hell is wrong with me?
All weekend I've had sweaty palms, butterflies and insomnia.
I'm sure I've developed a twitch under my left eye (people have been winking back at me all weekend – it's unnerving).
I've been clenching my jaws, chewing my nails and I'm so jumpy I feel like, like a Buckaroo.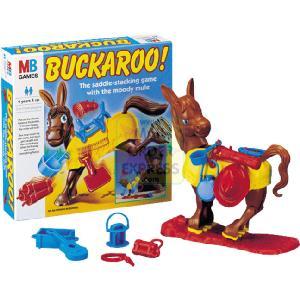 I'm suffering. And I think I know what it might be. It happens from time to time. The mania, the apprehension…it's got to be NTA – New Term Anxiety!
And it's not just the new term, tomorrow is the first day of the new school year for Miniminx. It's Year 5.
And now my little girl is nine, the new school year is no less daunting than the first. But it's me that feels it and I'm sure it gets worse every year. I know I will be taking her to school tomorrow and my bottom lip will quiver and will have to keep my sunglasses firmly in place as my eyes well up. But I know she on the other hand won't give a hoot. I know from experience that my efforts to give her a kiss and a cuddle at the school gate will be rebuffed as she spots her friends and heads into the mosh pit of the school playground without so much as a backwards glance.
From tomorrow it's hard, hard work until half term. It's daunting and a tad depressing so in order to keep my melancholia at bay, I've hit the kitchen. In times of stress I cook, cook, cook and cook.
This may sound like a preposterous back track on my last post about being nomestically challenged – but NTA is my get out of jail free card.
Yesterday, armed with a bottle of red wine and my laptop perched by the side of the hob with a couple of good movies downloaded from Sky Player, I chopped up enough onions to keep my eyes watering for a good half an hour and three bulbs of garlic to add liberally to my dishes.
First I began with a Summer soup of courgettes which is light and still has a taste of sunny days about it. I make it up as I go but it's sauteed onions and garlic, tiny cubes of potato, three grated courgettes, turmeric, a dash of vegan bouillon and some cream to finish.
Then some roasted veg; peppers and garlic blasted on 220 degrees in the oven, pop them into a covered pan until cool and then peel. The tomatoes are a mere five minutes – turn off the heat then leave overnight (thanks Nigella…). Put them all in a pot with some fresh basil and cover with olive oil. You can also add roasted lemon.
And then for the lunchbox, my trusty flapjacks with Pine Nuts (if they make it past today) and a round of muffins. I crushed up all our uneaten Easter eggs to put into these muffins (they were a bit of a flop I'm afraid).
Then lentil daal, I always add cumin and chilli to the onion and garlic based and add the lentils once they're done.
I made an onion and mushroom tortilla but it's been scoffed. It was too good. I've got one piece left for lunch tomorrow.
And finally, the one that takes about two hours. My ragu – it's a beef and tomato sauce in which I hide all manner of healthy things which are rarely eaten by a little someone I know (mushrooms, fresh and canned tomatoes, roasted peppers, onions, garlic). No photos I'm afraid as it's already portioned off and frozen. The great thing about this is it can easily be turned into a stonking hot chilli con carne and also be smoothed into a pasta sauce after a whizz through the handblender (Miniminx, who detests everything I add to it but is none the wiser about the 'invisible' ingredients, always scoffs the lot).
And do I feel better? Umm, I might have to get back to you on that one. Now, where's that butternut squash that needs roasting…and what about those peas and carrots…surely I can do something with those?